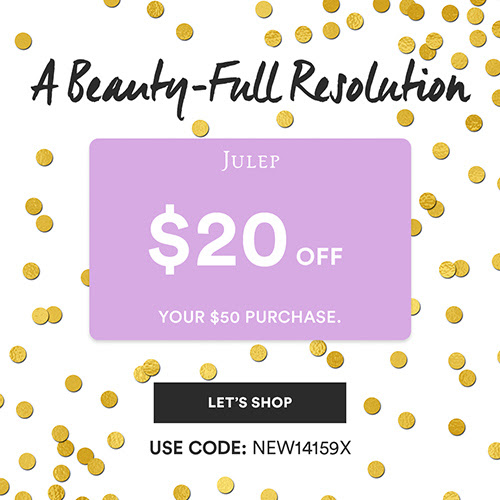 Admittedly, I'm much more low maintenance when it comes to my morning

beauty

routine, especially makeup, now that I freelance from
home and don't go to an office every day--a sad fact coming from a former beauty editor. I blame lack of available time, being a stay-at-home mom/housewife/writer and everything that goes along with those roles, but the truth is, I've simply gotten a little lazy. Since the top of the new year is the perfect time for change, I've decided to shake things up a bit and focus a little more on myself in 2016, instead of putting all my effort and energy into taking care of my family and home. I'm starting with a few simple beauty resolutions that I know I can stick to:
1. Incorporate monthly facials into my skincare regimen. These will likely be DIY facials at home, with the occasional splurge at a day spa.
2. Find a low maintenance but still super cute style (besides my go-to chignon) for my curly hair that I can rock on a daily basis.
3. Try orange lipstick. (I tend to stick to reds, berries, pinks, and the occasional nude.)
4. Wear a cat eyeliner more often. A lot more often.
5. Try at least six new perfumes (one new fragrance every other month).
What are your beauty resolutions for 2016? Whether you want to boost your skincare regimen or experiment with color, I've got you covered with a special deal from Julep! Today through 1/10, use promo code NEW14159X at checkout to save $20 off any purchase of $50 or more. You must have a total of $50 or more worth of merchandise in your cart in order for the promo code to work.